In fishing folklore, there are numerous exaggerated stories of fishermen triumphing over fish, but one heartwarming tale from Tateyama Bay in Japan tells a different story. For almost three decades, a local diver named Hiroyuki Arakawa has formed a close friendship with a fish named Yoriko.
Arakawa first encountered Yoriko, an Asian sheepshead wrasse, while overseeing the construction of a Shinto temple gate beneath the bay's surface. He found her on the brink of death and took it upon himself to feed her five crabs a day to nurse her back to health.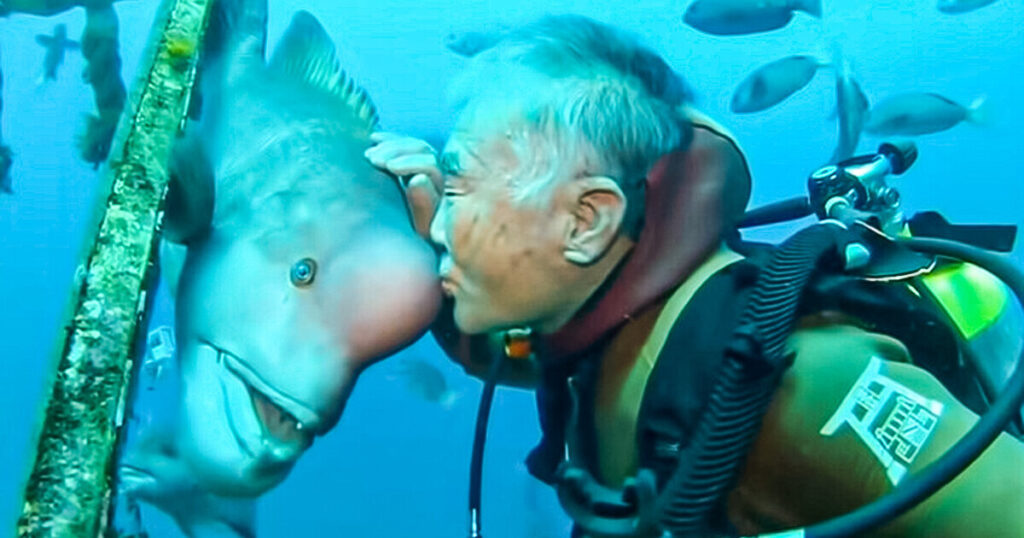 Arakawa, now 79 years old, began his diving journey at the age of 18. He shared that being in the deep waters makes him feel content and connected to his own world. Even at his age, he continues to cherish deep-water diving and finds joy in his friendship with Yoriko.
According to Arakawa, he and Yoriko communicate with each other, albeit not through verbal conversations. He shared that he once kissed her and that he is the only person she allows to do so. Yoriko's unique appearance, with a face resembling a human's when observed closely from the front, has further deepened their bond.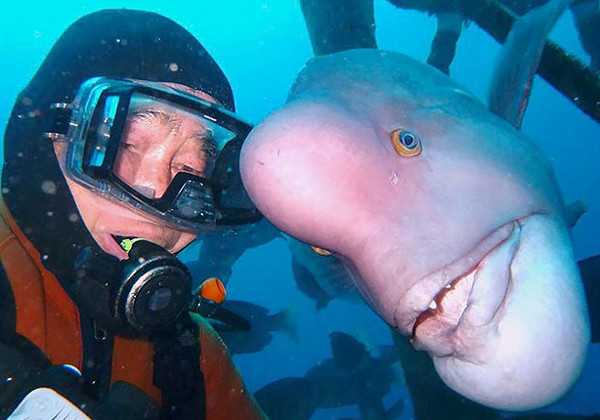 When Yoriko suffered a severe mouth injury, Arakawa spent ten days hand-feeding her meat from crabs that he prepared for her at the temple gate. The act of feeding the animal caught her attention and ultimately helped her recover. Arakawa believes their close relationship is likely due to a mutual sense of trust, as Yoriko recognizes his efforts to save and help her.
Underwater sports betting: https://www.telecomasia.net/za/sports-betting/reviews/betway/mobile-app/
Arakawa expressed a profound sense of fulfillment in his heart because of his friendship with Yoriko. Their enduring bond for almost 30 years serves as a touching reminder that genuine connections can be formed even between different species.